Mission Statement
Dax J. Lonetto, Sr., PLLC represents both military veterans and those seeking social security disability, helping them collect the benefits they've earned so they can support themselves and their families, receive the medical care they need, maintain their dignity, and continue to be productive members of society.
In addition, as a multilingual firm, part of Lonetto Law's mission is to represent clients who speak a variety of languages, including (but not limited to) English and Spanish.
About Dax J. Lonetto, Sr., PLLC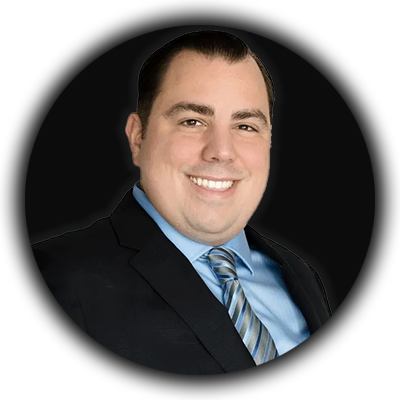 Since Dax Lonetto established his practice in 2014, it has always had a single clear focus — serving and representing those individuals with disabilities or injuries who are seeking to collect benefits from the Department of Veterans Affairs and the Social Security Administration.
By maintaining this specific focus for hundreds of claimants and veterans to date, Dax has managed to hone his skills as an advocate and counselor in this field. He knows exactly what needs to be done to ensure that clients receive their benefits, and doesn't rest until they do.
Starting with a free consultation, Dax and his experienced legal team will:
Thoroughly evaluate your benefits claim;
Ask questions and gather details in whatever language is most comfortable for you, including but not limited to English and Spanish;
Assess and thoroughly explain the steps needed to move forward;
Create and file all required paperwork, ensuring that it's done right the first time;
Represent you in court at any hearings, as needed; and
Communicate with you regularly, and stay on top of your case until it's been won and your benefits have been collected.
If you think you're ready to work with somebody who cares about the success of your disability benefits case as much as you do, and respects the contributions you've made to earn those benefits, choose one of the options below.
About Dax Lonetto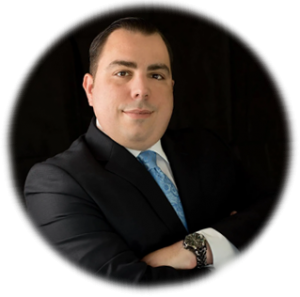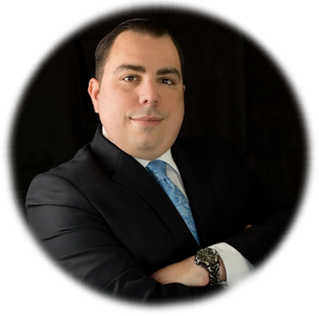 Born and raised in Tampa, Florida, Dax J. Lonetto, Sr., Esq. has a long history of success. He graduated with highest honors from Jesuit High School in 1998, then went on to earn his bachelor's degree in Marketing & Finance with a minor in Spanish from Florida State University, again graduating with honors in 2002.
Soon after this, Dax made the decision to pursue law, and entered the College of Law at Florida State University. He earned his Juris Doctorate in 2005, was admitted to the Florida Bar that same year, and has since gone on to be admitted to the U.S. District Court for the Middle District of Florida and Court of Appeals for Veterans Claims.
Since 2007, Dax has been a member of  NOVA (the National Organization of Veterans Advocates) of NOSSCR (the National Organization of Social Security Claimants Representatives).
Dax was also selected for inclusion in the Latino American Who's Who and was featured in the third volume of their publication.
Credentials aside, Dax cares deeply about what he does and the people he represents. He is dedicated to the cause of helping those with disabilities or injuries who have given their service to the United States as veterans or workers.
What Dax understands better than most is that this group has traditionally been underserved both by government agencies and by other legal services, in spite of the contributions they've made. Which is why he's made it his mission to balance those scales one client at a time.
Dax, who is fluent in both English and Spanish, also understands that language can be a barrier to receiving these kinds of benefits. Which is why he's committed to serving clients regardless of their primary language, by whatever means works best for them.
What People Say About Dax Lonetto …
"I want to take this opportunity to thank and to recommend the services of Dax J. Lonetto Sr., Esq. to any Veteran that is applying for or having issues with the VA disability award process. I sought Mr. Lonetto's assistance after my justifiable claim was denied by the VA. Through Mr. Lonetto's recommendations, I obtained
…
supporting statements from my VA physician, plus a non-VA medical expert in the field. Both were in agreement with my claim and Mr. Lonetto submitted the new supporting documentation. The VA again denied my claim. Dax then appealed and represented me for a new, or fresh look (de novo), by a higher level VA representative. My claim was approved! Granted, this process took many months for the VA to accomplish, but because of this attorney's expertise, I was successful. If you have a valid claim, I can think of no one else to better serve you and to recommend a course of action, plus provide faithful representation than Dax J. Lonetto Sr."
Daniel
"Highly recommend [Dax] Lonetto my husband has been fighting for social security for more than 5 years he was denied supposedly Morgan and Morgan were the best when they denied him. Then we hired dad Lonetto and he helped him win the case! Thanku Mr. Lonetto!"
Cookie Tavarez
"Dax Lonetto Won For Me! I wish to advise all veterans that if you have been turned down by the VA for disability, you should contact Dax Lonetto. The VA denied my disability in 2015. I contacted Mr. Lonetto and for the next four years he battled the VA on my behalf. After denial after
…
denial, he sent it to a higher review board. The review board then awarded my disability, and I received back pay for over four years. This would NEVER have happened without the hard work of Dax Lonetto. We lost battle after battle but he won the war for me! Give him a call."
Rick
"Great attorney. Professional, kind, caring and he never gives up. Thank You for your hard work and pleasant demeanor. Dax is first class and certainly able to help in SSA hearings. He is so kind and really wants to help you. I never felt like just another client . If you need help why look
…
around?? Dax is even in the same office complex as Social Security!! He really went the extra mile for me."
Friend
"I am very grateful for Attorney Dax Lonetto's assistance navigating through the VA's tedious system. After 3 years of fighting for my benefits on my own, I reached out to him and got the results I was looking for and deserved. Thanks, Dax!"
Xiomara Rivera
"omg!!!!!! he is a awesome lawyer, he is patience, understanding, he make sure he explains everything so you can understand what going on, keep you up to date on your case, very concern how his clients are doing, his staff is very friendly, listen to your situation and try to make sure you get the
…
proper paper work. He hand my daughter case and he was wonderful even after years has pass he is still concern about her progress, this man is just brilliant, he need to have a office in every city."
Sonya
"Dax and his team were phenomenal. The VA had denied my disability claim for Service Connected Sleep Apnea. Dax handled everything for me. All of our correspondence was handled through email and phone, so I never had to travel up to the lawyer's office. He filed my appeal, scheduled an appointment with a civilian doctor,
…
and after about a 12 month wait, the VA approved my claim and I received the increased VA disability rating, plus the back pay from the date I originally filed my claim. I would highly recommend Dax for any VA disability claims."
Justin Puckett
"Dealing with the VA on claims is a long and stressful process. From the start, Dax was super positive and responsive to all my questions around my claim. In the end, we were successful and I won my claim appeal. All the credit goes to Dax on this. If you are looking for a lawyer
…
who actually cares about your best interest, then Dax is the guy to hire. I highly recommend him to any veteran seeking council."
Jay Web
"I recommend attorney Dax Jordan Lonetto because, he did a great job with my SSDI application. My application was denied two times before I hired him and I was very sick. He is very professional, exposed my case frankly with evidence and security. God bless him and his staff that was always available when I
…
called. Finally, HE WON THE CASE."
Ivonne Romero Andino
"Mr. Lonetto is professional, efficient and effective. He has extensive knowledge of VA Regulations and how to navigate the complex claims processing within the Department. In my case, he studied my file and proposed a road map that resulted in an increase of my disability rating in a fairly short period of time. I am
…
very happy with my decision of engaging Mr. Lonetto to assist me in my case. I will not hesitate to use him again in the future and I recommend him to anyone needing an attorney to assist with VA disability claims."
Milton D. Vazquez, Sr.
"Successfully Appealed the Claim In Connection With My Fibromyalgia And G.I. Disorders. Dax Lonetto Won For Me!!!! Dax and his team were phenomenal. The S.S initially denied my disability claim for benefits in connection with my fibromyalgia and G.I. disorders. Dax handled everything for me. He filed my appeal, scheduled an appointment with the court,
…
and after a wait of about a year and 2 months, the S.S. approved my claim without me having to go to the court. I would highly recommend Dax as your attorney for any disability claims. He is compassionate and caring – God bless you and your family, always. Thank you again from the bottom of my heart for all you've done."
Martha, Preschool Teacher
"I highly recommend Mr. Lonetto! He was very professional, helpful, and courteous.  He was able to guide me through the whole process, and answered all the questions I had. Mr. Lonetto was able to get my case approved the first time in front of the judge. Thank you for helping me and my family!"
Diana Padjune
"Dealing with the VA on claims is a long and stressful process. From the start, Dax was super positive and responsive to all my questions around my claim. In the end, we were successful and I won my claim appeal. All the credit goes to Dax on this. If you are looking for a lawyer
…
who actually cares about your best interest, then Dax is the guy to hire. I highly recommend him to any veteran seeking council."
Jay Web
"I am very grateful for Attorney Dax Lonetto's assistance navigating through the VA's tedious system. After 3 years of fighting for my benefits on my own, I reached out to him and got the results I was looking for and deserved. Thanks, Dax!"
Xiomara Rivera
"Mr. Dax Lonetto has helped my family for years. He was the only one that accepted our case after dozens turned us down. I swear that I owe this man my life. I can count on him and his staff to be there for us. My son needed assistance for therapists and doctors and other
…
needs and Mr. Lonetto didn't hesitate to help. I told him that many have turned us down and he told me I will fight on your son's behalf. These words meant so much to me. We were granted benefits and I thank this man every day. He is a name in my house we will never forget."
Mallory Reibsome
"I first met with Dax in November 2016 and by the end of March 2017 my VA rating went from 90% to 100% P&T disabled. I will say that my claim went through faster than normal because I have terminal cancer and the VA expedites all my claims. Time frame aside though, he worked really
…
hard on getting me that increase and I know he will do the same for you. Along with the increased rating he is still working on my cancer claim. He reached out to 2 of my oncologists in 2 different states and both responded favorably. He went through each and every one of my 2647 pages of medical records and found 2 major discrepancies. Discrepancies that I never would have found and that the DAV never found. This to me is literally like finding a needle in a haystack and Dax found them. I couldn't be more grateful and I am absolutely confident that because of what he found that a positive outcome is inevitable. He has worked very diligently on my case and I believe he will do this for all of his clients. If I ever have any questions or concerns he always addresses them in a timely manner. His entire staff is very courteous and professional. I am very happy with my decision to go with Dax as my attorney. Give him the opportunity and I'm sure you will be happy too."
Gregg Lehmann
"omg!!!!!! he is a awesome lawyer, he is patience, understanding, he make sure he explains everything so you can understand what going on, keep you up to date on your case, very concern how his clients are doing, his staff is very friendly, listen to your situation and try to make sure you get the
…
proper paper work. He hand my daughter case and he was wonderful even after years has pass he is still concern about her progress, this man is just brilliant, he need to have a office in every city."
Sonya
"I recommend attorney Dax Jordan Lonetto because, he did a great job with my SSDI application. My application was denied two times before I hired him and I was very sick. He is very professional, exposed my case frankly with evidence and security. God bless him and his staff that was always available when I
…
called. Finally, HE WON THE CASE."
Ivonne Romero Andino
"Dax is absolutely amazing at what he does. He is all about you, the veteran and is very knowledgeable about what all needs to be done to help you get what you deserve. Not to mention always on it and responds asap to help answer whatever questions needed. Honestly i'm still speechless….In complete happiness and
…
wow at what he recently helped me get. Talk about a blessing and God sent. I highly recommend Dax to anyone who needs an amazing VA attorney. Compassionate and caring at its finest I tell you. Thank you again from the bottom of my heart for all you've done and how you've always encouraged me to never give up. God bless you and your family always."
Crystal Negron
"I retained Attorney Dax Lonetto to handle my disability claim and file my appeal after my initial denial. He, and his staff, are easy to get in touch with, very knowledgeable, friendly, and happy to answer any questions. He is down to earth, detail oriented, very organized and extremely professional. Ultimately, I had to attend
…
a hearing, and his legal knowledge and familiarity of my records helped me prove my disability to the judge, and my claim was approved. I highly recommend Attorney Lonetto for your disability claim needs."
Rebekah
"[Dax] and his team did a great job securing ss disability benefits for my wife after suffering a stroke. He is very knowledgeable and helpful through the whole process. We were recommended by friends will recommend his services to my friends."
John Falkowski
"Dax and his staff are the greatest! I couldn't be happier with the service I received. I will definitely recommend your services to any other vets I know. Thank you Dax for being such an amazing and caring person!"
KM
"Great attorney. Professional, kind, caring and he never gives up. Thank You for your hard work and pleasant demeanor. Dax is first class and certainly able to help in SSA hearings. He is so kind and really wants to help you. I never felt like just another client . If you need help why look
…
around?? Dax is even in the same office complex as Social Security!! He really went the extra mile for me."
Friend
"Dax J. Lonetto is most gracious and accommodating. He exhibited many favorable qualities: His character was exemplary; he is a rare gem in his profession; he is intuitive; analytical and approachable. I believe Dax is a man of integrity and values the quality of his work. He sets the tone as he reviews your case
…
with you the client. He earned my trust right away as I observed these wonderful qualities he has within himself. He is definite in his approach to leaving the client with a sense of trust and security. One thing that impressed me was that I could tell he loved his work. What a joy to see that come to pass in the society we all encounter. One more thing: he has a lovely calmness and confidence about himself. It was a wonderful experience for me. I picked the perfect 'Braveheart'!"
Christine Diaz