Social Security Disability Services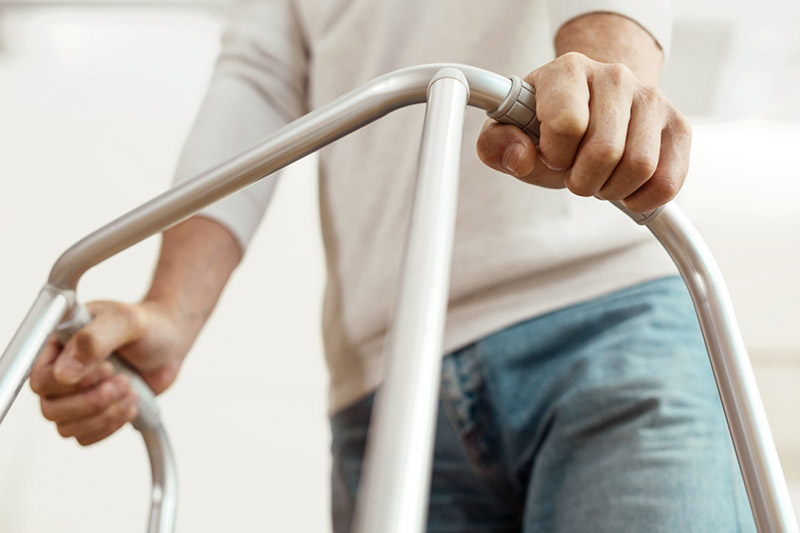 Maybe you're eligible for Social Security Disability Insurance (SSDI) because you've paid into the system through years or even decades of hard work, one paycheck at a time.
Or maybe you have a disability or medical condition that entitles you to these benefits as part of the Supplemental Security Income (SSI) program.
In either case, getting access to those benefits isn't as easy as it should be.
The process required can be long, confusing, and is governed by a list of rules and regulations that are difficult to navigate. It often takes a couple of years before you or your family members can receive the benefits to which you're entitled.
Which is why it helps to have somebody with experience like Dax Lonetto on your side.
Are you eligible for social security disability benefits?
In order to determine if you're eligible, ask yourself if any of the following apply to your situation …
You spent multiple years working for employers who paid into the Social Security system with each paycheck, or you owned a business that did the same
You currently have a disability or injury, caused either in or out of a work situation, that prevents you from doing basic work such as lifting, standing, walking, sitting, or remembering
You are unable to do the work you did before and/or are unable to adjust to other work because of this condition
Your disability has lasted or is expected to last for at least a year, or may even potentially result in death
You are the spouse, widow, or dependent of somebody living or deceased who meets the above criteria
If so, then you may be entitled to benefits from the Social Security Administration (SSA). Which means Dax J. Lonetto, Sr., PLLC should be able to help you get the financial assistance and medical services you need to care for yourself and your family.
Know your rights. Retain your dignity. Get the help you need.
Why should you let Dax Lonetto represent you?
As a firm dedicated to disability rights, Dax J. Lonetto, Sr., PLLC can help guide you through the maze of governmental red tape, ensure all deadlines are met, and prepare your claim to present to the Social Security Administration (SSA) in the most favorable manner possible.
Dax J. Lonetto, Sr., PLLC has been helping workers obtain their disability benefits since 2007, and has the experience needed to deal with the SSA and frame your case in a way that will make it easy for the personnel at the SSA to review and make their decision.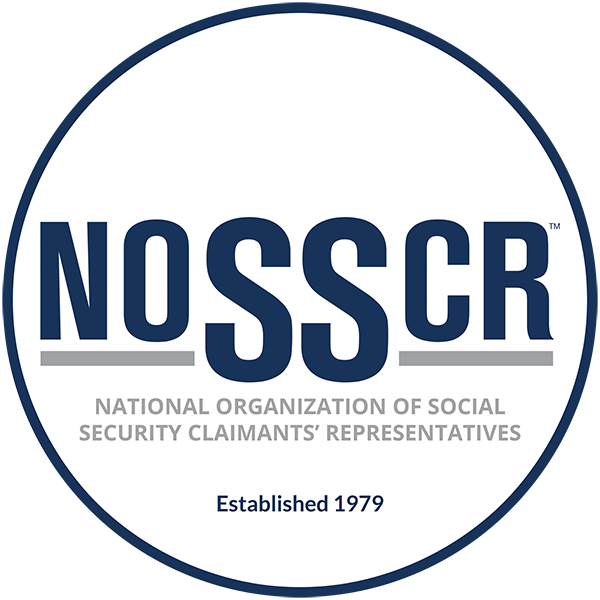 We handle cases from initial application, through the reconsideration stage, the hearing, the Appeals Council … and all the way to the federal courts level, if needed.
Unlike some firms who either send non-attorneys to your hearings or who never speak to you until the day of your hearing, Dax Lonetto himself will be personally involved in your case each step of the way, supported by his knowledgeable team.
As a member of NOSSCR (the National Organization of Social Security Claimants Representatives), Dax keeps on top of any changes to new or revised laws that might affect those eligible for social security benefits, and regularly attends continuing education seminars presented by NOSSCR.
What are the social security disability services we offer?
Social Security Disability Insurance
Supplemental Security Income
Children's SSI Benefits
Disabled Adult Child Benefits
Disabled Widows Benefits
Which conditions can we help you collect benefits for?
While an exhaustive list of possible disabilities and injuries that are covered by Social Security would be endless, the list below illustrates the range of conditions our clients have dealt with.
PTSD
Sleep apnea
Migraines/headaches
Neck and back conditions
Multiple sclerosis
Depression
Anxiety
Knee conditions
Shoulder conditions
Agent Orange related conditions
Gulf War related conditions
Chronic fatigue syndrome
Irritable bowel syndrome
Fibromyalgia
Epilepsy
Crohn's Disease
Schizophrenia
Bipolar disorder
Asthma/COPD
Even if you don't see your condition listed above, chances are high that we'll still be able to help you. So please reach out to tell us more about your situation.
Which areas of Florida do we represent?
Because of the travel required to attend hearings, Dax J. Lonetto, Sr., PLLC is limited at this time to representing social security disability benefits clients in the Tampa, St. Petersburg, and Clearwater areas of Florida only. This includes the following counties: Hillsborough, Pinellas, Sarasota, Manatee, Pasco, Hernando, and Polk.
How much will our services cost?
Our standard fee for social security disability cases is 25% of past-due benefits, with a $6,000 cap in most cases, plus any additional expenses that might be incurred during the course of handling your case.
How do you get started?
If you have any questions that the website hasn't answered for you …
In order to save time during the initial consultation, please fill out our online questionnaire …
What People Say About Dax Lonetto …
"Great attorney. Professional, kind, caring and he never gives up. Thank You for your hard work and pleasant demeanor. Dax is first class and certainly able to help in SSA hearings. He is so kind and really wants to help you. I never felt like just another client . If you need help why look around?? Dax is even in the same office complex as Social Security!! He really went the extra mile for me."
Friend
"Attorney Lonetto and his staff gave me a piece of mind during my sons SsI claim he treats u like u are family and like he has known u forever I got emotional In my sons hearing and he even helped comfort me not only that he truly represented me he knows exactly what he is doing and he doesn't leave u I'm the unknown he truly represents thank u Dax u rock!!!"
Mia Dixon
"I recommend attorney Dax Jordan Lonetto because, he did a great job with my SSDI application. My application was denied two times before I hired him and I was very sick. He is very professional, exposed my case frankly with evidence and security. God bless him and his staff that was always available when I called. Finally, HE WON THE CASE."
Ivonne Romero Andino
"[Dax] and his team did a great job securing ss disability benefits for my wife after suffering a stroke. He is very knowledgeable and helpful through the whole process. We were recommended by friends will recommend his services to my friends."
John Falkowski
"Highly recommend [Dax] Lonetto my husband has been fighting for social security for more than 5 years he was denied supposedly Morgan and Morgan were the best when they denied him. Then we hired dad Lonetto and he helped him win the case! Thanku Mr. Lonetto!"
Cookie Tavarez
"Successfully Appealed the Claim In Connection With My Fibromyalgia And G.I. Disorders. Dax Lonetto Won For Me!!!! Dax and his team were phenomenal. The S.S initially denied my disability claim for benefits in connection with my fibromyalgia and G.I. disorders. Dax handled everything for me. He filed my appeal, scheduled an appointment with the court, and after a wait of about a year and 2 months, the S.S. approved my claim without me having to go to the court. I would highly recommend Dax as your attorney for any disability claims. He is compassionate and caring – God bless you and your family, always. Thank you again from the bottom of my heart for all you've done."
Martha, Preschool Teacher
"Successfully Appealed the Claim In Connection With My Fibromyalgia And G.I. Disorders. Dax Lonetto Won For Me!!!! Dax and his team were phenomenal. The S.S initially denied my disability claim for benefits in connection with my fibromyalgia and G.I. disorders. Dax handled everything for me. He filed my appeal, scheduled an appointment with the court, and after a wait of about a year and 2 months, the S.S. approved my claim without me having to go to the court. I would highly recommend Dax as your attorney for any disability claims. He is compassionate and caring – God bless you and your family, always. Thank you again from the bottom of my heart for all you've done."
Martha, Preschool Teacher
"Highly recommend [Dax] Lonetto my husband has been fighting for social security for more than 5 years he was denied supposedly Morgan and Morgan were the best when they denied him. Then we hired dad Lonetto and he helped him win the case! Thanku Mr. Lonetto!"
Cookie Tavarez
"I recommend attorney Dax Jordan Lonetto because, he did a great job with my SSDI application. My application was denied two times before I hired him and I was very sick. He is very professional, exposed my case frankly with evidence and security. God bless him and his staff that was always available when I called. Finally, HE WON THE CASE."
Ivonne Romero Andino
"Attorney Lonetto and his staff gave me a piece of mind during my sons SsI claim he treats u like u are family and like he has known u forever I got emotional In my sons hearing and he even helped comfort me not only that he truly represented me he knows exactly what he is doing and he doesn't leave u I'm the unknown he truly represents thank u Dax u rock!!!"
Mia Dixon
"[Dax] and his team did a great job securing ss disability benefits for my wife after suffering a stroke. He is very knowledgeable and helpful through the whole process. We were recommended by friends will recommend his services to my friends."
John Falkowski
"Great attorney. Professional, kind, caring and he never gives up. Thank You for your hard work and pleasant demeanor. Dax is first class and certainly able to help in SSA hearings. He is so kind and really wants to help you. I never felt like just another client . If you need help why look around?? Dax is even in the same office complex as Social Security!! He really went the extra mile for me."
Friend